Private Studio Rentals to the Trade
Stylists, photographers, and artists may rent the space for $300 per day. The space includes six styling chairs, two shampoo bowls, a refrigerator, a small catering bar space, and a private bathroom for your use. The room comes equipped with other amenities such as shelving, flat screen televisions, a 9-foot seamless photo back drop, and movable work stations. Events such as, pop up salons, product launches and demonstrations, and photo shoots are easily facilitated in this brand neutral space.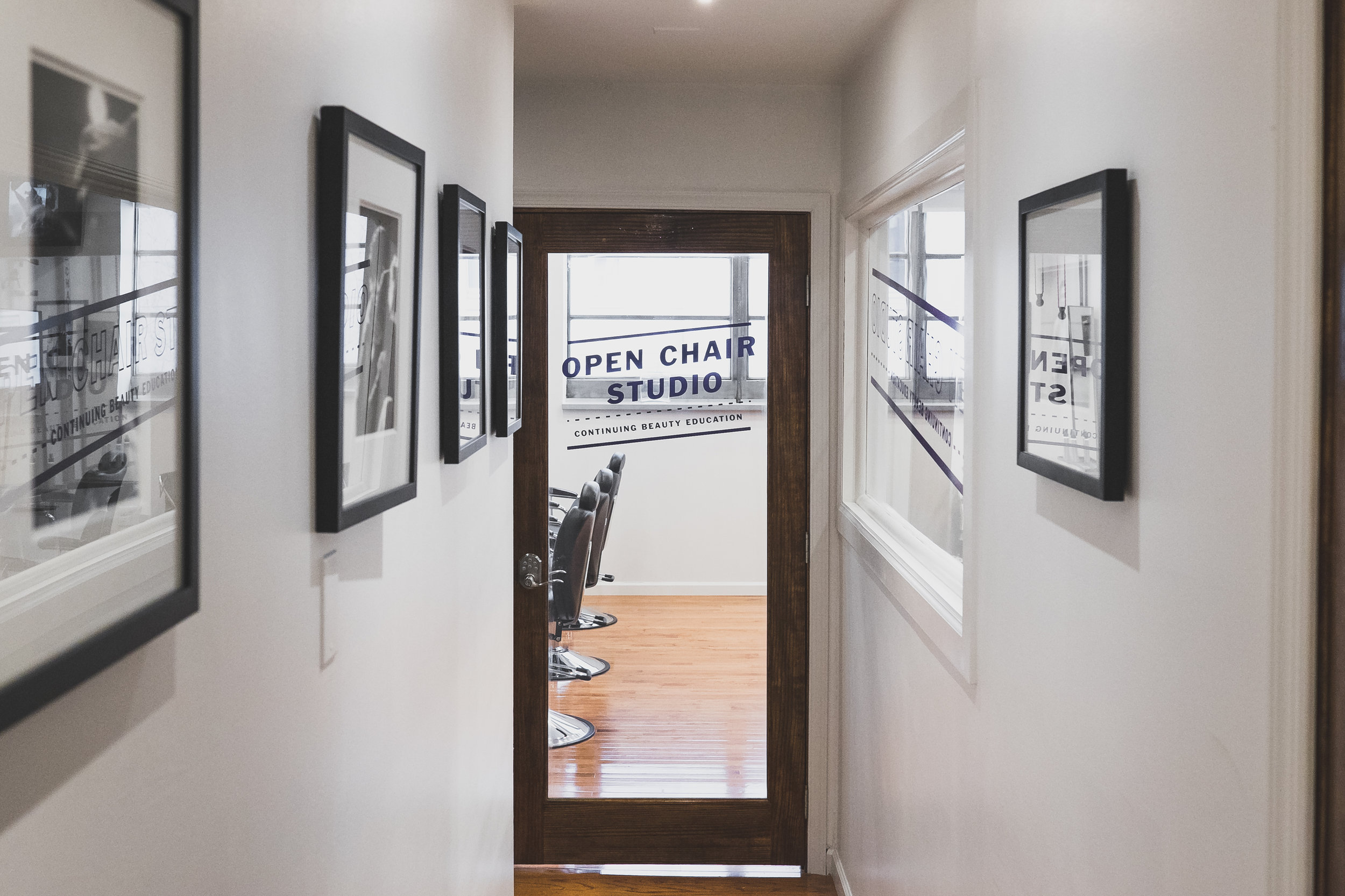 Private Rentals for Special Events
The studio makes a unique and intimate setting for private special events. Brides -to-be, birthday girls and all other revelers may rent Open Chair Studio as a unique special events venue. Open Chair will help connect organizers with local makeup artists, hair stylists, nail technicians, caterers, wine tasting coordinators and more. The existing seamless photo backdrop can be incorporated to add a photo element to the event. Salon chairs are removable and other seating for 20 is available.
Please Contact us for more info and pricing